Meadowdale High School
Class of 1967
In Memory
Alex Campbell
Alexander Campbell, born on January 6, 1949, passed away on October 17, 1982 in Los Angeles, California.
Alex is buried Saint Mary's Catholic Cemetery, Port Townsend, Jefferson County, Washington.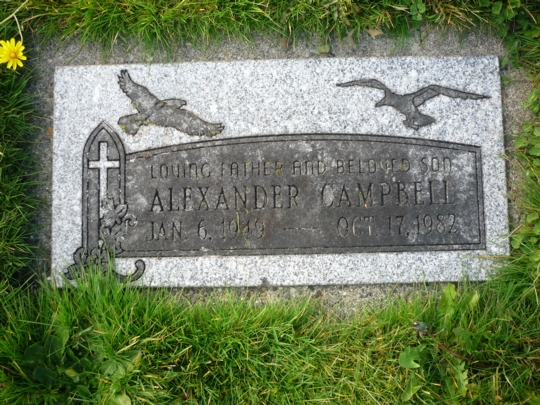 Sources: California Death Index, Social Security Death Index - Wahington, Ancestry - Find a Grave Index.
Please contact the MHS '67 Website if you have any additional information.